Chronograf 1.3 documentation
This is archived documentation for InfluxData product versions that are no longer maintained. For newer documentation, see the latest InfluxData documentation.
Chronograf is InfluxData's open source web application. Use Chronograf with the other components of the TICK stack to visualize your monitoring data and easily create alerting and automation rules.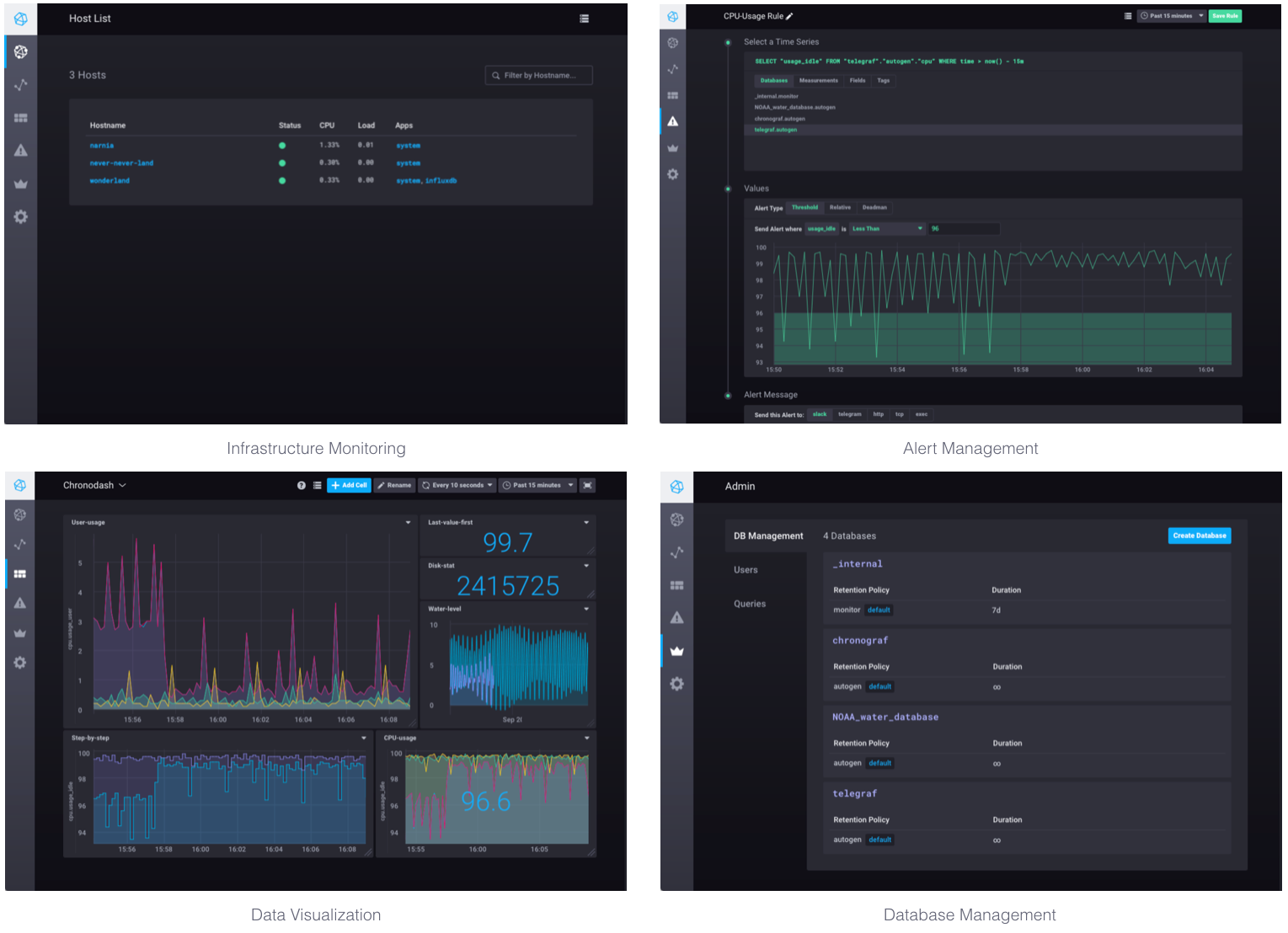 Key Features
Infrastructure Monitoring
Alert Management
Chronograf offers a UI for Kapacitor, InfluxData's data processing framework for creating alerts, running ETL jobs, and detecting anomalies in your data.
Data Visualization
Database Management